Sample of the many services we offer:
Single Family
Condominium units
Duplex (2 homes on 1 lot)
Tri-Plex (3 homes on 1 lot)
4-Plex (4 homes on 1 lot)
Market Rent Analysis
Multi-Million Dollar (Home Appraisal)
Expert Witness
Probate/Divorce/Divided interest/Tax /Forensic
Apartment Buildings , Small Commercial & Mixed Use Properties
Not a complete list of our services. Please contact us by email or phone to discuss details.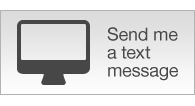 Today's Rates
| Mtg Loan | Rate | APR |
| --- | --- | --- |
| 30-yr Fixed | 4.04% | 4.17% |
| 15-yr Fixed | 3.49% | 3.67% |
| 1-yr Adj | 2.74% | 3.4% |
* national averages
&nbsp
Profile: How a date with Aziz Ansari turned into a #MeToo civil war
1/20/2018 11:45 PM
JANUARY 11: Actor Aziz Ansari attends The 23rd Annual Critics" Choice Awards at Barker Hangar on January 11, 2018 in Santa Monica, California. . AT last September"s Primetime Emmy awards in LA, actor and comedian Aziz Ansari was delighted to be declared the co-winner of a comedy writ...Read More
&nbsp
Trevora s Travels: If you take road trips, you will need a good mechanic
1/20/2018 2:33 PM
If you are a traveler, one of the necessities to help ease the way is a good travel agent. I lived without one for a decade and only found a replacement a few months ago.Read More
&nbsp
Saoirse Ronan on Hollywood"s female revolution: "I think we"re not...
1/20/2018 10:08 AM
Saoirse Ronan attends The 23rd Annual Critics" Choice Awards at Barker Hangar on January 11, 2018 in Santa Monica, California. Saoirse Ronan attends an official Academy screening of "Lady Bird" hosted by The Academy of Motion Picture Arts & Sciences on November 7, 2017 in New York City.Read More
&nbsp
Overrated/Underrated: "Alexa" and our voice-driven machines, and a fond farewell to Joe Frank
1/20/2018 5:20 AM
Joe Frank : If you moved to Los Angeles at a certain time and of a certain temperament, Joe Frank was the voice in your head offering an immersive, vaguely unsettling welcome. A distinctive, dryly authoritative radio storyteller whose spoken-word series for Santa Monica"s KCRW from 1986 to 2002 were among the inspirations for "This American Life...Read More
&nbsp
Lin-Manuel Miranda Teams Up with Nas, Dave East & Aloe Blacc for "Wrote My Way Out": Watch
1/20/2018 12:53 AM
Lin-Manuel Miranda attends the 12th annual Oscar Wilde Awards at Bad Robot on Feb. 23, 2017 in Santa Monica, Calif. Last month, Lin-Manuel Miranda released the first of what he said would be known as "Hamildrops"-a sequel of sorts to his Hamilton mixtape from 2016.Read More
&nbsp
Buzzy happenings on the L.A. fitness and lifestyle scene
1/19/2018 8:31 PM
Get ready for an obstacle course; embrace your inner feminine power; try some not-so-hot yoga and shake up your workout in 27 minutes. Here"s what"s happening on the L.A. wellness scene: If you"ve ever considered entering one of those obstacle-course races - rolling tires up hills, lugging sandbags down gravelly trails - here"s a way to prepare:...Read More
&nbsp
Fans of Joe Frank remember the storytellera s dark sonic magic
1/19/2018 3:48 PM
For a city dweller like me, it"s darn near impossible to have a driveway moment in an actual driveway. The one I have had took place in 2000 while I was producer-in-residence at KCRW in Santa Monica, Calif.Read More
&nbsp
Ewan McGregor"s daughter seemingly attacks dad"s new romance in...
1/19/2018 11:13 AM
Ewan McGregor"s daughter seemingly attacks dad"s new romance in video: "Ruining me sure made you a man Actor Ewan McGregor and his wife Eve Mavrakis arrive at the 86th Academy Awards in Hollywood, California Mar...Read More
&nbsp
District Probe of Santa Monica-Malibu School Board Member Shies Away from Judgment
1/19/2018 6:18 AM
January 19, 2018 -- Findings from a district probe of conflict-of-interest allegations released Thursday shied away from passing judgment on the school board member who was the original target, although two others appeared to be cleared of wrongdoing. The internal investigation by the Santa Monica-Read More
&nbsp
The magical thinking that is rent control
1/19/2018 1:47 AM
A woman walks next to a "For Rent" sign at an apartment complex in Palo Alto Calif., Wednesday, July 19, 2006. With millions of Californians struggling under the burden of rising housing costs, it is no wonder that many are calling ...Read More
---