Sample of the many services we offer:
Single Family Home Appraisals
Condominium Appraisals
2-4 Unit Multifamily Appraisals
Duplex Appraisals
Triplex Appraisals
Fourplex Appraisals
Market Rent Analysis
High Dollar Value Homes and Estates
Stater Homes Appraisals
Probate Appraisals
Divorce Appraisals
Estate Tax Appraisals
Interfamily Transaction Appraisals
Apartment Buildings Appraisals
Small Commercial Appraisals
Mixed Use Properties



This is not a complete list of our services. Please contact us for details.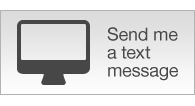 Today's Rates
| Mtg Loan | Rate | APR |
| --- | --- | --- |
| 30-yr Fixed | 4.85% | 5.01% |
| 15-yr Fixed | 4.26% | 4.48% |
| 1-yr Adj | 2.77% | 3.44% |
* national averages
&nbsp
Community pediatrician to retire after 47 years
10/20/2018 1:27 PM
In 1971, Loraine Stern was finishing her medical residency at UCLA when someone asked her what her career plans were. "I said, "I don"t know," and people said, "There"s a place down in Newhall who is looking for pediat...Read More
&nbsp
Santa Monica city employee accused of molesting children in 1990s as an after-school volunteer
10/20/2018 3:42 AM
A Santa Monica city employee was arrested this week on suspicion of molesting four boys while he was a volunteer with the city"s Police Activities League during the early 1990s, the Los Angeles County Sheriff"s Department said. Eric Uller, 50, a principal technology analyst wi...Read More
&nbsp
Chris O"Donnell sued by fitness trainer over daughter"s alleged...
10/19/2018 11:52 PM
The 19-year-old teenager is alleged to have been driving in Santa Monica, CA when she rear-ended another vehicle in 2016. Unfortunately for her, another driver was hit in the process of the chain collision, and that person was personal trainer and fitness coach Tracy Sutton.Read More
&nbsp
Stakes high in Afghan election as US seeks peace pact
10/19/2018 7:58 PM
Scott Miller, center left, Kandahar Gov. Zalmay Wesa, center right, and their delegations attend a security conference, in Kandahar, Afghanistan, Thursday, Oct. 18, 2018. The three top officials ... .Read More
&nbsp
Stephen Miller"s teacher back at work after suspension for...
10/19/2018 6:00 PM
Sticking with it: Stephen Miller"s third grade teacher returns to the classroom a week after being suspended for giving interview mocking him as glue-eating loner Nikki Fiske was placed on "home assignment" after an interview in which she said that Trump advisor Stephen Miller had a penchant for eating glue as a child The elementary teacher who ...Read More
&nbsp
WeHo"s Sunny New Cafe Compound Keeps a Bit of LA History Alive
10/19/2018 2:04 PM
The West Hollywood sun rises today on Conservatory , a splashy corner newcomer that prominently features one of the city"s most prized culinary landmarks: the former Irv"s Burgers stand on historic Route 66. Take a look around. Conservatory comes to life by way of Paul Kalt and his Kalt Group ...Read More
&nbsp
A look behind the wall at famous homes
10/19/2018 12:06 PM
What is a house? The answer is at once obvious and nebulous. It"s a building, generally, a four-sided dwelling, with a floor and a roof to protect humans from the elements.Read More
&nbsp
99 Seat Beat: Immersive Shakespeare, a malevolent dinner party, a sex industry portrait and more
10/19/2018 12:06 PM
Having trouble recognizing the world you thought you were living in? Take a number. Echoing W.B. Yeats" prophetic poem in which "Things fall apart, the centre cannot hold," the plays in this week"s roundup from the small theater scene reflect a sense of unraveling norms and ethical fre...Read More
&nbsp
Pacific Coast Highway reopened after landslide in Pacific Palisades
10/19/2018 8:05 AM
Pacific Coast Highway north of Santa Monica is open again after a landslide forced crews to close the northbound lanes while they cleared away the debris. The closure Thursday blocked northbound PCH traffic in Paci...Read More
&nbsp
This sparkly, jack-o"-lantern pizza is all you need this Halloween
10/19/2018 12:24 AM
The people at Dagwoods Pizza in Santa Monica, California, are the geniuses behind the #SpookyAF pie that"s been recently added to their menu for a limited time, until Oct. 31. Dagwoods Pizza in California is serving up their "#SpookyAF pizza," which is available in small, medium and larg...Read More
---