Sample of the many services we offer:
Single Family
Condominium units
Duplex (2 homes on 1 lot)
Tri-Plex (3 homes on 1 lot)
4-Plex (4 homes on 1 lot)
Market Rent Analysis
Multi-Million Dollar (Home Appraisal)
Expert Witness
Probate/Divorce/Divided interest/Tax /Forensic
Apartment Buildings , Small Commercial & Mixed Use Properties
Not a complete list of our services. Please contact us by email or phone to discuss details.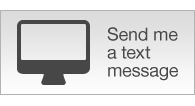 Today's Rates
| Mtg Loan | Rate | APR |
| --- | --- | --- |
| 30-yr Fixed | 4.62% | 4.77% |
| 15-yr Fixed | 4.07% | 4.28% |
| 1-yr Adj | 2.77% | 3.44% |
* national averages
&nbsp
Visionaries and scoundrels made the Los Angeles Times, which returns...
6/17/2018 5:51 AM
The Los Angeles Times rose to prominence under the leadership of a bellicose, union-busting Civil War colonel who kept an arsenal of shotguns in the newsroom in case of labor strife and drove through the city with a custom horn that looked like a cannon mounted to his hood. For over a century, starting in 1882, Harrison Gray Otis and his heirs, ...Read More
&nbsp
Kim Kardashian Rocks Cornrows & Crop Top at 2018 MTV Movie & TV Awards
6/17/2018 1:13 AM
The 37-year-old Keeping Up With the Kardashians star strut her stuff at the 2018 MTV Movie & TV Awards red carpet at Barker Hangar in Santa Monica, California, on Saturday. Turning heads like only the reality star can, Kim arrived wearing a white crop top with...Read More
&nbsp
MTV Movie & TV Awards 2018 Red Carpet Fashion: See All the Stars" Bold Looks
6/16/2018 8:47 PM
Cast members from 13 Reasons Why and Riverdale were among the first to show up at the Barkar Hangar in Santa Monica, Calif., Saturday night. Tiffany Haddish is hosting the annual award show, which will air on the network Monday, June 18, at 9 p.m. ET/PT.Read More
&nbsp
Jennifer Garner Wore the Chicest Outfit to Her Daughter"s Graduation
6/16/2018 4:27 PM
Jennifer Garner was one stylish mama at her daughter Violet"s elementary school graduation in Santa Monica, California, on Thursday. The 46-year-old actress opted for a simply elegant ensemble for the sunny day in a black tank, white silk crepe midi skirt, black suede Gianvito Rossi ankle-strap heels and a studded Salvatore Ferragamo bag.Read More
&nbsp
Is Diarrhea Really a Sign of Early Pregnancy?
6/16/2018 11:59 AM
As health writers, we Google this stuff, too, which is how we realized there"s a lot of curiosity out there about whether is a signal that you have indeed conceived. But is something as simple as diarrhea really a sign of early pregnancy? Here"s what experts have to say about this one.Read More
&nbsp
Sylvester Stallone sex-crime allegation under review by Los Angeles prosecutors
6/16/2018 7:21 AM
Police in the US have presented a sex-crimes case against Sylvester Stallone to a special prosecution task force that is now reviewing it. "A case was presented [on Wednesday] by the Santa Monica Police Department regarding Sylvester Stallone.Read More
&nbsp
Skip co-founder Matthew Tran checks his scooters, Friday, June 15,...
6/16/2018 2:43 AM
Skip co-founder Matthew Tran checks his scooters. Skip is one of 12 companies applying for a permit to rent electric scooters in San Francisco.Read More
&nbsp
Hollywooda s job picture is looking up. But California has work to do...
6/15/2018 10:18 PM
A film crew from The Church of Scientology"s Golden Era Productions works on a film along College Avenue in Redlands Sunday, January 21, 2018. The church has worked in the Redlands area on several occasions filming commercials and films.Read More
&nbsp
Santa Monica Conservancy Hosts Talk on City"s Early Film Days
6/15/2018 10:18 PM
June 15, 2018 -- There were fewer than 8,000 people in Santa Monica, and car racing was a hot sport when the Vitagraph Film Company decided to open a studio in the beach city. Founded in Brooklyn in 1897, the fledgling studio would become a prolific maker of silent movies before it was bought by Warner Brothers in 1925.Read More
&nbsp
Illiteracy, Abuse and Foster Homes: How Tiffany Haddish Overcame It All
6/15/2018 5:44 PM
Anyone that"s tuned into MTV in the last several weeks knows that Tiffany Haddish is fully primed to host the network"s Movie & TV Awards this Monday. "The most important thing is preparation," she notes in one promo as she jokingly goes over flash cards.Read More
---