Sample of the many services we offer:
Single Family
Condominium units
Duplex (2 homes on 1 lot)
Tri-Plex (3 homes on 1 lot)
4-Plex (4 homes on 1 lot)
Market Rent Analysis
Multi-Million Dollar (Home Appraisal)
Expert Witness
Probate/Divorce/Divided interest/Tax /Forensic
Apartment Buildings , Small Commercial & Mixed Use Properties
Not a complete list of our services. Please contact us by email or phone to discuss details.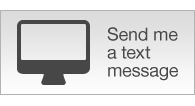 Today's Rates
| Mtg Loan | Rate | APR |
| --- | --- | --- |
| 30-yr Fixed | 4.47% | 4.62% |
| 15-yr Fixed | 3.94% | 4.15% |
| 1-yr Adj | 2.76% | 3.42% |
* national averages
&nbsp
Judge Rules Against Returning Renovated Santa Monica Apartment Building to Rent Control
4/24/2018 10:29 PM
April 24, 2018 -- A Los Angeles County Superior Court judge ruled last week that the City"s Rent Control Board lacked to power to revoke a removal permit granted a quarter century ago. The decision -- which landlords are hailing as a check on the Rent Board"s authority -- allo...Read More
&nbsp
Guess Who alum Burton Cummings lists his mountain retreat in Studio City
4/24/2018 3:54 PM
The Study City home of former Guess Who musician Burton Cummings is for sale at $4.95 million. Burton Cummings, the singer-songwriter and former member of the Guess Who, has put his Tudor-inspired home in Read More
&nbsp
Big Little Lies crew on the Monterey Peninsula becomes community-minded
4/24/2018 11:11 AM
Actresses Shailene Woodley, left, and Reese Witherspoon walk across Wharf No. 2 as a crew films a scene for the HBO series "Big Little Lies" in Monterey in 2016.Read More
&nbsp
Sponsored: Sparkly pizza, bagels and gravy: Nothing is safe from edible glitter
4/24/2018 8:46 AM
First things first: There is a difference between "edible" and "nontoxic" glitter. This is an important distinction you will need to remember if you want to participate in what is shaping up to be one of 2018"s biggest and most controversial trends: decorating everything from cookies to pizza with a sprinkling of shiny sparkles.Read More
&nbsp
Lisa Vanderpump to Receive Lily Tomlin Award at VFTA"s Benefit Show
4/24/2018 4:12 AM
Lisa Jane Vanderpump, philanthropist, entrepreneur and television star of THE REAL HOUSEWIVES OF BEVERLY HILLS and Vanderpump Rules, will receive the Lily Tomlin Award at "Wait Wait...Don"t Kill Me-2!," a night of unforgettable comedy and entertainment benefiting Voice For The...Read More
&nbsp
Some of Israel"s Best Chefs Are Coming to Cook in Los Angeles
4/23/2018 11:52 PM
The modern Middle Eastern food movement is in full swing in Los Angeles right now. That means everyone from Ori Menashe to the Kismet team is busy putting their stamp on popular regional Read More
&nbsp
Frank Scurlock, former New Orleans mayoral candidate, pleads no contest in public masturbation case
4/23/2018 7:32 PM
Mayoral candidate Frank Scurlock pleaded not contest on a charge of lewd and dissolute conduct in public on April 23, 2018. He was arrested in Santa Monica, Calif.Read More
&nbsp
Here are the best (and worst) fashions we saw at Coachella"s second weekend.
4/23/2018 3:10 PM
Ivan Ramirez, 20, of San Bernardino, poses during Coachella Valley Music and Arts Festival at the Empire Polo Club in Indio, Calif. on Friday, April...Read More
&nbsp
Santa Monica Term Limits Campaign Enters Final Lap
4/23/2018 3:10 PM
April 21, 2018 -- With a self-imposed deadline of April 30, volunteers are "on track" to collect more than enough signatures to place a proposed initiative on the November ballot imposing term limits on the Santa Monica City Council, the head organizer said Friday. In its final lap, the proposed ballot measure has a team of 100 signature-gathere...Read More
&nbsp
3 Reasons You"re Peeing All the Damn Time
4/23/2018 10:43 AM
Monica Beyer is a mom of four and has been writing professionally since 2000, when her first book, Baby Talk , was published. Her main area of interest is attachment parenting and all that goes with it, including breastfeeding, co-sleepin... Peeing is a normal part of being a healthy human being.Read More
---