Goosby Valuation 310-701-5207 has been appraising in Santa Monica for over 10 years. Whether you are a homeowner or a prospective buyer, you need to have an unbiased, easy to follow appraisal report , prepared by a local appraiser who lives in Santa Monica, and is an expert in appraising Santa Monica Real Estate. We provide easy to read, full color appraisal reports, delivered in PDF format via email & secure download, here on our website. We will explain any item in the report needing clarification. We are experts in appraising Santa Monica Properties and look forward to appraising any property that you may have an interest in, here in Santa Monica, CA 90401, 90402, 90403, 90404 & 90405. We appraise all types of real estate, including apartment buildings and small commercial properties. Santa Monica, CA is a great place to live and is considered a destination city. Montana Avenue with it's trendy boutique shopping, 3rd street with it's street performers, shops & dining and of course Santa Monica beach and Santa Monica Pier.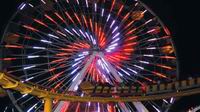 Santa Monica Pier
Piers have been a tradition in Southern California since the area's 19th-century seaside resort days. Many have long since disappeared (like Pacific Ocean Park, an entire amusement park perched on offshore pilings), and others have been shortened by battering storms and are now mere shadows (or stumps) of their former selves, but you can still experience those halcyon days of yesteryear at world-famous Santa Monica Pier.
Built in 1908 for passenger and cargo ships, the Santa Monica Pier does a pretty good job of recapturing the glory days of Southern California. The wooden wharf is now home to seafood restaurants and snack shacks, a touristy Mexican cantina, a gaily colored turn-of-the-20th-century indoor wooden carousel (which Paul Newman operated in The Sting), and an aquarium filled with sharks, rays, octopus, eels, and other local sea life. Summer evening concerts, which are free and range from big band to Miami-style Latin, draw crowds, as does the small amusement area perched halfway down. Its name, Pacific Park (tel. 310/260-8744; www.pacpark.com), hearkens back to the granddaddy pier amusement park in California, Pacific Ocean Park; this updated version has a solar-powered Ferris wheel, a mild-mannered roller coaster, and 10 other rides, plus a high-tech arcade shootout. But anglers still head to the end to fish, and nostalgia buffs to view the photographic display of the pier's history. This is the last of the great pleasure piers, offering rides, romance, and perfect panoramic views of the bay and mountains.
The pier is about a mile up Ocean Front Walk from Venice; it's a great round-trip stroll. Parking is available for $6 to $8 on both the pier deck and the beachfront nearby. Limited short-term parking is also available. For information on twilight concerts (generally held Thurs between mid-June and the end of Aug), call tel. 310/458-8900 or visit www.santamonicapier.org.
3rd Street (between Broadway & Wilshire),
Santa Monica, CA. / (310) 393-7593 or (310) 393-9825


The West Side has a cool place to see and be seen, attracting throngs of happy shoppers and more than the occasional celebrity. A three-block stretch of 3rd Street in Santa Monica has been sealed off from traffic, turning it into a pedestrian shopping and dining mecca, which was re-christianed "The Third Street Promenade."
L.A. is the land of the automobile and the mall, and as the old saying goes: "nobody walks in L.A.." But here on the Promenade you can always find a crowd of happy pedestrians enjoying the sunshine (or the moonlight), along with the movies and restaurants. And it's free - there is no admission charge. The new shopping area begins where the Santa Monica Place mall ends (anchoring the Promenade's southern end) and runs north for three long outdoor blocks to Wilshire Blvd.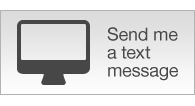 Got a Question?
Do you have a question? We can help. Simply fill out the form below and we'll contact you with the answer, with no obligation to you. We guarantee your privacy.
&nbsp
Visionaries and scoundrels made the Los Angeles Times, which returns...
6/17/2018 5:51 AM
The Los Angeles Times rose to prominence under the leadership of a bellicose, union-busting Civil War colonel who kept an arsenal of shotguns in the newsroom in case of labor strife and drove through the city with a custom horn that looked like a cannon mounted to his hood. For over a century, starting in 1882, Harrison Gray Otis and his heirs, ...Read More
&nbsp
Kim Kardashian Rocks Cornrows & Crop Top at 2018 MTV Movie & TV Awards
6/17/2018 1:13 AM
The 37-year-old Keeping Up With the Kardashians star strut her stuff at the 2018 MTV Movie & TV Awards red carpet at Barker Hangar in Santa Monica, California, on Saturday. Turning heads like only the reality star can, Kim arrived wearing a white crop top with...Read More
&nbsp
MTV Movie & TV Awards 2018 Red Carpet Fashion: See All the Stars" Bold Looks
6/16/2018 8:47 PM
Cast members from 13 Reasons Why and Riverdale were among the first to show up at the Barkar Hangar in Santa Monica, Calif., Saturday night. Tiffany Haddish is hosting the annual award show, which will air on the network Monday, June 18, at 9 p.m. ET/PT.Read More
&nbsp
Jennifer Garner Wore the Chicest Outfit to Her Daughter"s Graduation
6/16/2018 4:27 PM
Jennifer Garner was one stylish mama at her daughter Violet"s elementary school graduation in Santa Monica, California, on Thursday. The 46-year-old actress opted for a simply elegant ensemble for the sunny day in a black tank, white silk crepe midi skirt, black suede Gianvito Rossi ankle-strap heels and a studded Salvatore Ferragamo bag.Read More
&nbsp
Is Diarrhea Really a Sign of Early Pregnancy?
6/16/2018 11:59 AM
As health writers, we Google this stuff, too, which is how we realized there"s a lot of curiosity out there about whether is a signal that you have indeed conceived. But is something as simple as diarrhea really a sign of early pregnancy? Here"s what experts have to say about this one.Read More
&nbsp
Sylvester Stallone sex-crime allegation under review by Los Angeles prosecutors
6/16/2018 7:21 AM
Police in the US have presented a sex-crimes case against Sylvester Stallone to a special prosecution task force that is now reviewing it. "A case was presented [on Wednesday] by the Santa Monica Police Department regarding Sylvester Stallone.Read More
&nbsp
Skip co-founder Matthew Tran checks his scooters, Friday, June 15,...
6/16/2018 2:43 AM
Skip co-founder Matthew Tran checks his scooters. Skip is one of 12 companies applying for a permit to rent electric scooters in San Francisco.Read More
&nbsp
Hollywooda s job picture is looking up. But California has work to do...
6/15/2018 10:18 PM
A film crew from The Church of Scientology"s Golden Era Productions works on a film along College Avenue in Redlands Sunday, January 21, 2018. The church has worked in the Redlands area on several occasions filming commercials and films.Read More
&nbsp
Santa Monica Conservancy Hosts Talk on City"s Early Film Days
6/15/2018 10:18 PM
June 15, 2018 -- There were fewer than 8,000 people in Santa Monica, and car racing was a hot sport when the Vitagraph Film Company decided to open a studio in the beach city. Founded in Brooklyn in 1897, the fledgling studio would become a prolific maker of silent movies before it was bought by Warner Brothers in 1925.Read More
&nbsp
Illiteracy, Abuse and Foster Homes: How Tiffany Haddish Overcame It All
6/15/2018 5:44 PM
Anyone that"s tuned into MTV in the last several weeks knows that Tiffany Haddish is fully primed to host the network"s Movie & TV Awards this Monday. "The most important thing is preparation," she notes in one promo as she jokingly goes over flash cards.Read More
---