Goosby Valuation 310-701-5207 has been appraising in Santa Monica for over 10 years. Whether you are a homeowner or a prospective buyer, you need to have an unbiased, easy to follow appraisal report , prepared by a local appraiser who lives in Santa Monica, and is an expert in appraising Santa Monica Real Estate. We provide easy to read, full color appraisal reports, delivered in PDF format via email & secure download, here on our website. We will explain any item in the report needing clarification. We are experts in appraising Santa Monica Properties and look forward to appraising any property that you may have an interest in, here in Santa Monica, CA 90401, 90402, 90403, 90404 & 90405. We appraise all types of real estate, including apartment buildings and small commercial properties. Santa Monica, CA is a great place to live and is considered a destination city. Montana Avenue with it's trendy boutique shopping, 3rd street with it's street performers, shops & dining and of course Santa Monica beach and Santa Monica Pier.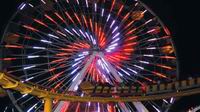 Santa Monica Pier
Piers have been a tradition in Southern California since the area's 19th-century seaside resort days. Many have long since disappeared (like Pacific Ocean Park, an entire amusement park perched on offshore pilings), and others have been shortened by battering storms and are now mere shadows (or stumps) of their former selves, but you can still experience those halcyon days of yesteryear at world-famous Santa Monica Pier.
Built in 1908 for passenger and cargo ships, the Santa Monica Pier does a pretty good job of recapturing the glory days of Southern California. The wooden wharf is now home to seafood restaurants and snack shacks, a touristy Mexican cantina, a gaily colored turn-of-the-20th-century indoor wooden carousel (which Paul Newman operated in The Sting), and an aquarium filled with sharks, rays, octopus, eels, and other local sea life. Summer evening concerts, which are free and range from big band to Miami-style Latin, draw crowds, as does the small amusement area perched halfway down. Its name, Pacific Park (tel. 310/260-8744; www.pacpark.com), hearkens back to the granddaddy pier amusement park in California, Pacific Ocean Park; this updated version has a solar-powered Ferris wheel, a mild-mannered roller coaster, and 10 other rides, plus a high-tech arcade shootout. But anglers still head to the end to fish, and nostalgia buffs to view the photographic display of the pier's history. This is the last of the great pleasure piers, offering rides, romance, and perfect panoramic views of the bay and mountains.
The pier is about a mile up Ocean Front Walk from Venice; it's a great round-trip stroll. Parking is available for $6 to $8 on both the pier deck and the beachfront nearby. Limited short-term parking is also available. For information on twilight concerts (generally held Thurs between mid-June and the end of Aug), call tel. 310/458-8900 or visit www.santamonicapier.org.
3rd Street (between Broadway & Wilshire),
Santa Monica, CA. / (310) 393-7593 or (310) 393-9825


The West Side has a cool place to see and be seen, attracting throngs of happy shoppers and more than the occasional celebrity. A three-block stretch of 3rd Street in Santa Monica has been sealed off from traffic, turning it into a pedestrian shopping and dining mecca, which was re-christianed "The Third Street Promenade."
L.A. is the land of the automobile and the mall, and as the old saying goes: "nobody walks in L.A.." But here on the Promenade you can always find a crowd of happy pedestrians enjoying the sunshine (or the moonlight), along with the movies and restaurants. And it's free - there is no admission charge. The new shopping area begins where the Santa Monica Place mall ends (anchoring the Promenade's southern end) and runs north for three long outdoor blocks to Wilshire Blvd.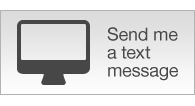 Home Status Report
Want to know if a home is still on the market, or if the price has changed? We can help. Simply fill out the information below and with no obligation to you we'll get back to you with your requested information. We guarantee your privacy.
&nbsp
Judge Rules Against Returning Renovated Santa Monica Apartment Building to Rent Control
4/24/2018 10:29 PM
April 24, 2018 -- A Los Angeles County Superior Court judge ruled last week that the City"s Rent Control Board lacked to power to revoke a removal permit granted a quarter century ago. The decision -- which landlords are hailing as a check on the Rent Board"s authority -- allo...Read More
&nbsp
Guess Who alum Burton Cummings lists his mountain retreat in Studio City
4/24/2018 3:54 PM
The Study City home of former Guess Who musician Burton Cummings is for sale at $4.95 million. Burton Cummings, the singer-songwriter and former member of the Guess Who, has put his Tudor-inspired home in Read More
&nbsp
Big Little Lies crew on the Monterey Peninsula becomes community-minded
4/24/2018 11:11 AM
Actresses Shailene Woodley, left, and Reese Witherspoon walk across Wharf No. 2 as a crew films a scene for the HBO series "Big Little Lies" in Monterey in 2016.Read More
&nbsp
Sponsored: Sparkly pizza, bagels and gravy: Nothing is safe from edible glitter
4/24/2018 8:46 AM
First things first: There is a difference between "edible" and "nontoxic" glitter. This is an important distinction you will need to remember if you want to participate in what is shaping up to be one of 2018"s biggest and most controversial trends: decorating everything from cookies to pizza with a sprinkling of shiny sparkles.Read More
&nbsp
Lisa Vanderpump to Receive Lily Tomlin Award at VFTA"s Benefit Show
4/24/2018 4:12 AM
Lisa Jane Vanderpump, philanthropist, entrepreneur and television star of THE REAL HOUSEWIVES OF BEVERLY HILLS and Vanderpump Rules, will receive the Lily Tomlin Award at "Wait Wait...Don"t Kill Me-2!," a night of unforgettable comedy and entertainment benefiting Voice For The...Read More
&nbsp
Some of Israel"s Best Chefs Are Coming to Cook in Los Angeles
4/23/2018 11:52 PM
The modern Middle Eastern food movement is in full swing in Los Angeles right now. That means everyone from Ori Menashe to the Kismet team is busy putting their stamp on popular regional Read More
&nbsp
Frank Scurlock, former New Orleans mayoral candidate, pleads no contest in public masturbation case
4/23/2018 7:32 PM
Mayoral candidate Frank Scurlock pleaded not contest on a charge of lewd and dissolute conduct in public on April 23, 2018. He was arrested in Santa Monica, Calif.Read More
&nbsp
Here are the best (and worst) fashions we saw at Coachella"s second weekend.
4/23/2018 3:10 PM
Ivan Ramirez, 20, of San Bernardino, poses during Coachella Valley Music and Arts Festival at the Empire Polo Club in Indio, Calif. on Friday, April...Read More
&nbsp
Santa Monica Term Limits Campaign Enters Final Lap
4/23/2018 3:10 PM
April 21, 2018 -- With a self-imposed deadline of April 30, volunteers are "on track" to collect more than enough signatures to place a proposed initiative on the November ballot imposing term limits on the Santa Monica City Council, the head organizer said Friday. In its final lap, the proposed ballot measure has a team of 100 signature-gathere...Read More
&nbsp
3 Reasons You"re Peeing All the Damn Time
4/23/2018 10:43 AM
Monica Beyer is a mom of four and has been writing professionally since 2000, when her first book, Baby Talk , was published. Her main area of interest is attachment parenting and all that goes with it, including breastfeeding, co-sleepin... Peeing is a normal part of being a healthy human being.Read More
---