Goosby Valuation 310-701-5207 has been appraising in Santa Monica for over 10 years. Whether you are a homeowner or a prospective buyer, you need to have an unbiased, easy to follow appraisal report , prepared by a local appraiser who lives in Santa Monica, and is an expert in appraising Santa Monica Real Estate. We provide easy to read, full color appraisal reports, delivered in PDF format via email & secure download, here on our website. We will explain any item in the report needing clarification. We are experts in appraising Santa Monica Properties and look forward to appraising any property that you may have an interest in, here in Santa Monica, CA 90401, 90402, 90403, 90404 & 90405. We appraise all types of real estate, including apartment buildings and small commercial properties. Santa Monica, CA is a great place to live and is considered a destination city. Montana Avenue with it's trendy boutique shopping, 3rd street with it's street performers, shops & dining and of course Santa Monica beach and Santa Monica Pier.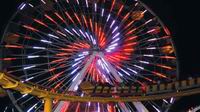 Santa Monica Pier
Piers have been a tradition in Southern California since the area's 19th-century seaside resort days. Many have long since disappeared (like Pacific Ocean Park, an entire amusement park perched on offshore pilings), and others have been shortened by battering storms and are now mere shadows (or stumps) of their former selves, but you can still experience those halcyon days of yesteryear at world-famous Santa Monica Pier.
Built in 1908 for passenger and cargo ships, the Santa Monica Pier does a pretty good job of recapturing the glory days of Southern California. The wooden wharf is now home to seafood restaurants and snack shacks, a touristy Mexican cantina, a gaily colored turn-of-the-20th-century indoor wooden carousel (which Paul Newman operated in The Sting), and an aquarium filled with sharks, rays, octopus, eels, and other local sea life. Summer evening concerts, which are free and range from big band to Miami-style Latin, draw crowds, as does the small amusement area perched halfway down. Its name, Pacific Park (tel. 310/260-8744; www.pacpark.com), hearkens back to the granddaddy pier amusement park in California, Pacific Ocean Park; this updated version has a solar-powered Ferris wheel, a mild-mannered roller coaster, and 10 other rides, plus a high-tech arcade shootout. But anglers still head to the end to fish, and nostalgia buffs to view the photographic display of the pier's history. This is the last of the great pleasure piers, offering rides, romance, and perfect panoramic views of the bay and mountains.
The pier is about a mile up Ocean Front Walk from Venice; it's a great round-trip stroll. Parking is available for $6 to $8 on both the pier deck and the beachfront nearby. Limited short-term parking is also available. For information on twilight concerts (generally held Thurs between mid-June and the end of Aug), call tel. 310/458-8900 or visit www.santamonicapier.org.
3rd Street (between Broadway & Wilshire),
Santa Monica, CA. / (310) 393-7593 or (310) 393-9825


The West Side has a cool place to see and be seen, attracting throngs of happy shoppers and more than the occasional celebrity. A three-block stretch of 3rd Street in Santa Monica has been sealed off from traffic, turning it into a pedestrian shopping and dining mecca, which was re-christianed "The Third Street Promenade."
L.A. is the land of the automobile and the mall, and as the old saying goes: "nobody walks in L.A.." But here on the Promenade you can always find a crowd of happy pedestrians enjoying the sunshine (or the moonlight), along with the movies and restaurants. And it's free - there is no admission charge. The new shopping area begins where the Santa Monica Place mall ends (anchoring the Promenade's southern end) and runs north for three long outdoor blocks to Wilshire Blvd.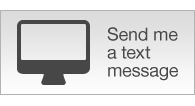 Got a Question?
Do you have a question? We can help. Simply fill out the form below and we'll contact you with the answer, with no obligation to you. We guarantee your privacy.
&nbsp
Alessandra Ambrosio sports crop top and flared trousers as she...
8/15/2018 7:12 AM
The 37-year-old supermodel showcased her taut tummy in a floral, 1970s-inspired crop top and matching flowing pants during the passionate display. Fresh relationship: On Tuesday, supermodel Alessandra Ambrosio and her new Italian beau Nicolo Oddi walked hand in hand after a quic...Read More
&nbsp
Vazquez Council Seat to Likely Open After November Election
8/15/2018 12:24 AM
August 14, 2018 -- A fourth seat on the Santa Monica City Council will likely become vacant when the votes are counted in the race for three open seats November 6. Councilmember Tony Vazquez indicated last week that he would not attempt to retain his seat if he wins the race for the State Board of Equalization. Vazquez is expected to defeat Repu...Read More
&nbsp
Bird, Lime deactivate scooter service in Santa Monica for a day
8/14/2018 7:39 PM
Scooter-sharing companies Bird and Lime abruptly deactivated their devices in Santa Monica on Tuesday as a form of protest. Scooter-sharing companies Bird and Lime abruptly deactivated their devices in Santa Monica on Tuesday and urged their supporters to swarm City Hall in an act of protest.Read More
&nbsp
The California Legislature blew it on common sense DMV audit
8/14/2018 7:39 PM
Over the past year, average wait times at Department of Motor Vehicles offices have surged from 48 minutes to 69 minutes. But rather than get to the bottom of this, California lawmakers failed to approve a request to audit the DMV to get answers as to what"s driving the increase and what h...Read More
&nbsp
94-Year-Old Formosa Cafe"s Hidden History Is Absolutely Wild
8/14/2018 5:02 PM
There"s still a lot to discover about Formosa Cafe , the nearly 100-year-old traincar restaurant and bar on Santa Monica Boulevard in West Hollywood. But what"s already coming up - thanks to the 1933 Group"s renovation and restoration efforts - is absolutely fa...Read More
&nbsp
San Francisco has no idea what to do about "goofball" e-scooters, email records show
8/14/2018 7:36 AM
Other cities, meanwhile, have slowly been filling with electric scooters. But earlier this year, San Francisco cracked down on three companies - Bird, Lime, and Spin - that had been renting e-scooters to riders without any go-ahead from the city.Read More
&nbsp
Scooter-Sharing Startups: Not So Fast, Cities Tell Them
8/14/2018 2:43 AM
Scooter-sharing startups are running into trouble with city officials around the country who are regulating their rapid growth after experiences with crowded sidewalks and abandoned electric scooters, the Wall Street Journal reported . Such startups as Bird Rides Inc. and Lime have been the recent darlings of investors as the companies rush to f...Read More
&nbsp
Lionsgate Signs Deal with Christian Film Makers
8/13/2018 10:09 PM
Santa Monica, CA/Vancouver, BC Significantly expanding its footprint in the growing faith-based market, global content leader Lionsgate has signed a multi-platform film and television first-look deal with Andrew and Jon Erwin and producing partner Kevin Downes , the filmmaking team ...Read More
&nbsp
A hotel lobby restaurant near LAX tastes like LA - herea s why
8/13/2018 7:47 PM
Executive Chef Thomas O"Keefe speaks while Executive Sous Chef Victor Miguel cooks in the background in the kitchen of Social Market and Eatery at the Los Angeles Airport Marriott Hotel, Thursday August 2, 2018. So what"s an Angeleno to do when guests come in from out of town and you...Read More
&nbsp
Social Market & Eatery offers a taste of L.A."s most iconic foods in one place.
8/13/2018 7:47 PM
Executive Chef Thomas O"Keefe speaks while Executive Sous Chef Victor Miguel cooks in the background in the kitchen of Social Market and Eatery at the Los Angeles Airport Marriott Hotel, Thursday August 2, 2018. So what"s an Angeleno to do when guests come in from out of town and you...Read More
---