Goosby Valuation has been appraising in Santa Monica for over 10 years. Whether you are a homeowner or a prospective buyer, you need to have an unbiased, easy to follow appraisal report , prepared by a local appraiser who lives in Santa Monica, and is an expert in appraising Santa Monica Real Estate. We provide easy to read, full color appraisal reports, delivered in PDF format via email & secure download, here on our website. We will explain any item in the report needing clarification. We are experts in appraising Santa Monica Properties and look forward to appraising any property that you may have an interest in, here in Santa Monica, CA 90401, 90402, 90403, 90404 & 90405. We appraise all types of real estate, including apartment buildings and small commercial properties. Santa Monica, CA is a great place to live and is considered a destination city. Montana Avenue with it's trendy boutique shopping, 3rd street with it's street performers, shops & dining and of course Santa Monica beach and Santa Monica Pier.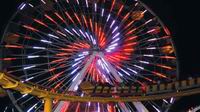 Santa Monica Pier
Piers have been a tradition in Southern California since the area's 19th-century seaside resort days. Many have long since disappeared (like Pacific Ocean Park, an entire amusement park perched on offshore pilings), and others have been shortened by battering storms and are now mere shadows (or stumps) of their former selves, but you can still experience those halcyon days of yesteryear at world-famous Santa Monica Pier.
Built in 1908 for passenger and cargo ships, the Santa Monica Pier does a pretty good job of recapturing the glory days of Southern California. The wooden wharf is now home to seafood restaurants and snack shacks, a touristy Mexican cantina, a gaily colored turn-of-the-20th-century indoor wooden carousel (which Paul Newman operated in The Sting), and an aquarium filled with sharks, rays, octopus, eels, and other local sea life. Summer evening concerts, which are free and range from big band to Miami-style Latin, draw crowds, as does the small amusement area perched halfway down. Its name, Pacific Park (tel. 310/260-8744; www.pacpark.com), hearkens back to the granddaddy pier amusement park in California, Pacific Ocean Park; this updated version has a solar-powered Ferris wheel, a mild-mannered roller coaster, and 10 other rides, plus a high-tech arcade shootout. But anglers still head to the end to fish, and nostalgia buffs to view the photographic display of the pier's history. This is the last of the great pleasure piers, offering rides, romance, and perfect panoramic views of the bay and mountains.
The pier is about a mile up Ocean Front Walk from Venice; it's a great round-trip stroll. Parking is available for $6 to $8 on both the pier deck and the beachfront nearby. Limited short-term parking is also available. For information on twilight concerts (generally held Thurs between mid-June and the end of Aug), call tel. 310/458-8900 or visit www.santamonicapier.org.
3rd Street (between Broadway & Wilshire),
Santa Monica, CA. / (310) 393-7593 or (310) 393-9825


The West Side has a cool place to see and be seen, attracting throngs of happy shoppers and more than the occasional celebrity. A three-block stretch of 3rd Street in Santa Monica has been sealed off from traffic, turning it into a pedestrian shopping and dining mecca, which was re-christianed "The Third Street Promenade."
L.A. is the land of the automobile and the mall, and as the old saying goes: "nobody walks in L.A.." But here on the Promenade you can always find a crowd of happy pedestrians enjoying the sunshine (or the moonlight), along with the movies and restaurants. And it's free - there is no admission charge. The new shopping area begins where the Santa Monica Place mall ends (anchoring the Promenade's southern end) and runs north for three long outdoor blocks to Wilshire Blvd.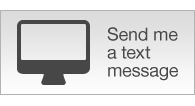 Got a Question?
Do you have a question? We can help. Simply fill out the form below and we'll contact you with the answer, with no obligation to you. We guarantee your privacy.
&nbsp
Community pediatrician to retire after 47 years
10/20/2018 1:27 PM
In 1971, Loraine Stern was finishing her medical residency at UCLA when someone asked her what her career plans were. "I said, "I don"t know," and people said, "There"s a place down in Newhall who is looking for pediat...Read More
&nbsp
Santa Monica city employee accused of molesting children in 1990s as an after-school volunteer
10/20/2018 3:42 AM
A Santa Monica city employee was arrested this week on suspicion of molesting four boys while he was a volunteer with the city"s Police Activities League during the early 1990s, the Los Angeles County Sheriff"s Department said. Eric Uller, 50, a principal technology analyst wi...Read More
&nbsp
Chris O"Donnell sued by fitness trainer over daughter"s alleged...
10/19/2018 11:52 PM
The 19-year-old teenager is alleged to have been driving in Santa Monica, CA when she rear-ended another vehicle in 2016. Unfortunately for her, another driver was hit in the process of the chain collision, and that person was personal trainer and fitness coach Tracy Sutton.Read More
&nbsp
Stakes high in Afghan election as US seeks peace pact
10/19/2018 7:58 PM
Scott Miller, center left, Kandahar Gov. Zalmay Wesa, center right, and their delegations attend a security conference, in Kandahar, Afghanistan, Thursday, Oct. 18, 2018. The three top officials ... .Read More
&nbsp
Stephen Miller"s teacher back at work after suspension for...
10/19/2018 6:00 PM
Sticking with it: Stephen Miller"s third grade teacher returns to the classroom a week after being suspended for giving interview mocking him as glue-eating loner Nikki Fiske was placed on "home assignment" after an interview in which she said that Trump advisor Stephen Miller had a penchant for eating glue as a child The elementary teacher who ...Read More
&nbsp
WeHo"s Sunny New Cafe Compound Keeps a Bit of LA History Alive
10/19/2018 2:04 PM
The West Hollywood sun rises today on Conservatory , a splashy corner newcomer that prominently features one of the city"s most prized culinary landmarks: the former Irv"s Burgers stand on historic Route 66. Take a look around. Conservatory comes to life by way of Paul Kalt and his Kalt Group ...Read More
&nbsp
A look behind the wall at famous homes
10/19/2018 12:06 PM
What is a house? The answer is at once obvious and nebulous. It"s a building, generally, a four-sided dwelling, with a floor and a roof to protect humans from the elements.Read More
&nbsp
99 Seat Beat: Immersive Shakespeare, a malevolent dinner party, a sex industry portrait and more
10/19/2018 12:06 PM
Having trouble recognizing the world you thought you were living in? Take a number. Echoing W.B. Yeats" prophetic poem in which "Things fall apart, the centre cannot hold," the plays in this week"s roundup from the small theater scene reflect a sense of unraveling norms and ethical fre...Read More
&nbsp
Pacific Coast Highway reopened after landslide in Pacific Palisades
10/19/2018 8:05 AM
Pacific Coast Highway north of Santa Monica is open again after a landslide forced crews to close the northbound lanes while they cleared away the debris. The closure Thursday blocked northbound PCH traffic in Paci...Read More
&nbsp
This sparkly, jack-o"-lantern pizza is all you need this Halloween
10/19/2018 12:24 AM
The people at Dagwoods Pizza in Santa Monica, California, are the geniuses behind the #SpookyAF pie that"s been recently added to their menu for a limited time, until Oct. 31. Dagwoods Pizza in California is serving up their "#SpookyAF pizza," which is available in small, medium and larg...Read More
---