Goosby Valuation 310-701-5207 has been appraising in Santa Monica for over 10 years. Whether you are a homeowner or a prospective buyer, you need to have an unbiased, easy to follow appraisal report , prepared by a local appraiser who lives in Santa Monica, and is an expert in appraising Santa Monica Real Estate. We provide easy to read, full color appraisal reports, delivered in PDF format via email & secure download, here on our website. We will explain any item in the report needing clarification. We are experts in appraising Santa Monica Properties and look forward to appraising any property that you may have an interest in, here in Santa Monica, CA 90401, 90402, 90403, 90404 & 90405. We appraise all types of real estate, including apartment buildings and small commercial properties. Santa Monica, CA is a great place to live and is considered a destination city. Montana Avenue with it's trendy boutique shopping, 3rd street with it's street performers, shops & dining and of course Santa Monica beach and Santa Monica Pier.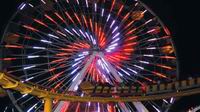 Santa Monica Pier
Piers have been a tradition in Southern California since the area's 19th-century seaside resort days. Many have long since disappeared (like Pacific Ocean Park, an entire amusement park perched on offshore pilings), and others have been shortened by battering storms and are now mere shadows (or stumps) of their former selves, but you can still experience those halcyon days of yesteryear at world-famous Santa Monica Pier.
Built in 1908 for passenger and cargo ships, the Santa Monica Pier does a pretty good job of recapturing the glory days of Southern California. The wooden wharf is now home to seafood restaurants and snack shacks, a touristy Mexican cantina, a gaily colored turn-of-the-20th-century indoor wooden carousel (which Paul Newman operated in The Sting), and an aquarium filled with sharks, rays, octopus, eels, and other local sea life. Summer evening concerts, which are free and range from big band to Miami-style Latin, draw crowds, as does the small amusement area perched halfway down. Its name, Pacific Park (tel. 310/260-8744; www.pacpark.com), hearkens back to the granddaddy pier amusement park in California, Pacific Ocean Park; this updated version has a solar-powered Ferris wheel, a mild-mannered roller coaster, and 10 other rides, plus a high-tech arcade shootout. But anglers still head to the end to fish, and nostalgia buffs to view the photographic display of the pier's history. This is the last of the great pleasure piers, offering rides, romance, and perfect panoramic views of the bay and mountains.
The pier is about a mile up Ocean Front Walk from Venice; it's a great round-trip stroll. Parking is available for $6 to $8 on both the pier deck and the beachfront nearby. Limited short-term parking is also available. For information on twilight concerts (generally held Thurs between mid-June and the end of Aug), call tel. 310/458-8900 or visit www.santamonicapier.org.
3rd Street (between Broadway & Wilshire),
Santa Monica, CA. / (310) 393-7593 or (310) 393-9825


The West Side has a cool place to see and be seen, attracting throngs of happy shoppers and more than the occasional celebrity. A three-block stretch of 3rd Street in Santa Monica has been sealed off from traffic, turning it into a pedestrian shopping and dining mecca, which was re-christianed "The Third Street Promenade."
L.A. is the land of the automobile and the mall, and as the old saying goes: "nobody walks in L.A.." But here on the Promenade you can always find a crowd of happy pedestrians enjoying the sunshine (or the moonlight), along with the movies and restaurants. And it's free - there is no admission charge. The new shopping area begins where the Santa Monica Place mall ends (anchoring the Promenade's southern end) and runs north for three long outdoor blocks to Wilshire Blvd.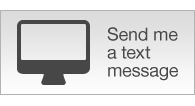 Home Status Report
Want to know if a home is still on the market, or if the price has changed? We can help. Simply fill out the information below and with no obligation to you we'll get back to you with your requested information. We guarantee your privacy.
&nbsp
Profile: How a date with Aziz Ansari turned into a #MeToo civil war
1/20/2018 11:45 PM
JANUARY 11: Actor Aziz Ansari attends The 23rd Annual Critics" Choice Awards at Barker Hangar on January 11, 2018 in Santa Monica, California. . AT last September"s Primetime Emmy awards in LA, actor and comedian Aziz Ansari was delighted to be declared the co-winner of a comedy writ...Read More
&nbsp
Trevora s Travels: If you take road trips, you will need a good mechanic
1/20/2018 2:33 PM
If you are a traveler, one of the necessities to help ease the way is a good travel agent. I lived without one for a decade and only found a replacement a few months ago.Read More
&nbsp
Saoirse Ronan on Hollywood"s female revolution: "I think we"re not...
1/20/2018 10:08 AM
Saoirse Ronan attends The 23rd Annual Critics" Choice Awards at Barker Hangar on January 11, 2018 in Santa Monica, California. Saoirse Ronan attends an official Academy screening of "Lady Bird" hosted by The Academy of Motion Picture Arts & Sciences on November 7, 2017 in New York City.Read More
&nbsp
Overrated/Underrated: "Alexa" and our voice-driven machines, and a fond farewell to Joe Frank
1/20/2018 5:20 AM
Joe Frank : If you moved to Los Angeles at a certain time and of a certain temperament, Joe Frank was the voice in your head offering an immersive, vaguely unsettling welcome. A distinctive, dryly authoritative radio storyteller whose spoken-word series for Santa Monica"s KCRW from 1986 to 2002 were among the inspirations for "This American Life...Read More
&nbsp
Lin-Manuel Miranda Teams Up with Nas, Dave East & Aloe Blacc for "Wrote My Way Out": Watch
1/20/2018 12:53 AM
Lin-Manuel Miranda attends the 12th annual Oscar Wilde Awards at Bad Robot on Feb. 23, 2017 in Santa Monica, Calif. Last month, Lin-Manuel Miranda released the first of what he said would be known as "Hamildrops"-a sequel of sorts to his Hamilton mixtape from 2016.Read More
&nbsp
Buzzy happenings on the L.A. fitness and lifestyle scene
1/19/2018 8:31 PM
Get ready for an obstacle course; embrace your inner feminine power; try some not-so-hot yoga and shake up your workout in 27 minutes. Here"s what"s happening on the L.A. wellness scene: If you"ve ever considered entering one of those obstacle-course races - rolling tires up hills, lugging sandbags down gravelly trails - here"s a way to prepare:...Read More
&nbsp
Fans of Joe Frank remember the storytellera s dark sonic magic
1/19/2018 3:48 PM
For a city dweller like me, it"s darn near impossible to have a driveway moment in an actual driveway. The one I have had took place in 2000 while I was producer-in-residence at KCRW in Santa Monica, Calif.Read More
&nbsp
Ewan McGregor"s daughter seemingly attacks dad"s new romance in...
1/19/2018 11:13 AM
Ewan McGregor"s daughter seemingly attacks dad"s new romance in video: "Ruining me sure made you a man Actor Ewan McGregor and his wife Eve Mavrakis arrive at the 86th Academy Awards in Hollywood, California Mar...Read More
&nbsp
District Probe of Santa Monica-Malibu School Board Member Shies Away from Judgment
1/19/2018 6:18 AM
January 19, 2018 -- Findings from a district probe of conflict-of-interest allegations released Thursday shied away from passing judgment on the school board member who was the original target, although two others appeared to be cleared of wrongdoing. The internal investigation by the Santa Monica-Read More
&nbsp
The magical thinking that is rent control
1/19/2018 1:47 AM
A woman walks next to a "For Rent" sign at an apartment complex in Palo Alto Calif., Wednesday, July 19, 2006. With millions of Californians struggling under the burden of rising housing costs, it is no wonder that many are calling ...Read More
---